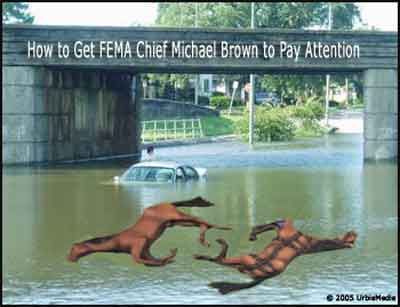 I have only visited New Orleans on time, back in the mid 1960s.   I was studying urban planning and I wanted to see this fabled city, with its Vieux Carré of streets colonnaded with wrought iron filigree, Jackson Square and the trams.   I wanted to hear the jazz and taste the tangy food.   Later, I read up on some of its history and lore, and have always been drawn to films that were shot there.   I don't care much for Mardi Gras, but it is part of the special character of the place, part of the stew of licentiousness, voodoo, blues and beignets, that give the place the sense of what someone once called   "a banana republic that floated up the gulf and attached itself to the United States."
Yet what immediately comes to mind when I hear someone say 'Nawlins' are two personal incidents.   Experience and locus go together, the space-time nexus.   At my hotel one morning I went down for an early breakfast at the counter, manned (woman-ed?) by a gum-cracking   waitress with the proverbial "Madge" like demeanor.   I ordered a breakfast and asked to begin with a half grapefruit.   "Madge" brought the coffee, the eggs and toast, but not the grapefruit.   I asked her if she would still bring it, but she didn't reply.   I ate, had more coffee and asked her one more time.   She tore off the little order-form bill and, placing it upon the counter leaned over and drawl-whispered rather too-loudly, "Sir, grapefruits is 'nigger' food."   I did not leave even a "niggardly" tip.  
I was pissed off at "Madge" for putting that memory front and center on a day when I was going to explore a fables and fascinating city.   I couldn't look at Negro (it would be anachronistic to use the proper African-American, which didn't come into use for several years) without seeing a grapefruit and Madge's condescending smirk.   I was getting over it until the evening before we left when we were dining at a renowned restaurant that Patty had read about in Gourmet Magazine .   We resolved not to concern ourselves with the cost of the meal; it would be out special treat of the trip.   The meal was memorable, but for more than one reason.   A finely-dressed young mixed couple (she was White) came in and sat at a nearby table just as we were settling out check.   It was counting the tip out when our waiter, a young white man came by for no other purpose than to whisper, intentionally loudly, and with a indicating head motion, "sorry, but we can't do anything to prevent those kinda people from coming in here anymore."   We used his tip to have a chicory coffee and a beignets in Jackson Square.
Those two incidents returned to me as I watched the bedraggled, sick, bewildered, hungry, terrified, dispossessed, mostly African-Americans chaotically encamped on the Super Dome playing floor (or were those African-Africans on some dusty plain in Darfur?).   Forty years later I wonder how much progress we have made in the most salient feature of the American experience: race.   There, for all the world to see on CNN, was our failure, not our Oprah, Michael Jordan, and Denzel Washington, but the dirty little secret, visual proof for the statistics of infant mortality, people without health care, unemployment, and poverty.   Proof of our residual racism.   Proof, to the rest of the world why the "richest, most powerful nation in the world" has a capital city where the rate of infant mortality is twice as high as it is in Beijing, and has risen under the current president for the first time since 1958; where the "richest, most powerful nation in the world" ranks 84th in the world for measles immunizations and 89th for polio, and the rate of those without any health insurance approaches forty percent; where tax cuts for the rich and a foolish war in Iraq were more important than improvements to the levees and canals of New Orleans.
Behind the New Orleans of Mardi Gras revelry, of the old guys at Preservation Hall playing "The Saints Go Marching In," of legends of Jean Lafitte and Old Hickory, of the pleasures of Storyville and the stories of voodoo, of the Vieux Carré and Jackson Square, of a town named after French city and streets named after French Royalty, that drawls or speaks a Cajun-accented patois, behind all of that character and charm and off the tourist paths is an uglier, more shameful 'Nawlins' of neglect, insensitivity (did Speaker Dennis Hastert really suggest the place might be "bulldozed?!) and poverty.   Hurricane Katrina flushed that all out into the open, onto the rooftops and into the inundated streets, and into the Super Dome.   If there is any silver lining (did Barbara Bush really suggest that the people who were relocated to Huston were "better off"?!)   it is that the country and the world has been exposed to this underlying reality, which cannot be laid entirely at the feet of the Bush administration, but that administration has worsened that reality and its "response" is itself indicative of the lack of concern for it persistence.   It has produced a crisis that rubs the nose of our often-hubristic Americanism into the toxic sludge that represents the corruption at all levels of government, a crisis we made for ourselves.
Thanks to Katrina I now have nasty images of Nawlins that trump "Madge" and a racist waiter.
___________________________________
©2005, James A. Clapp (UrbisMedia Ltd. Pub. 9.10.2005)